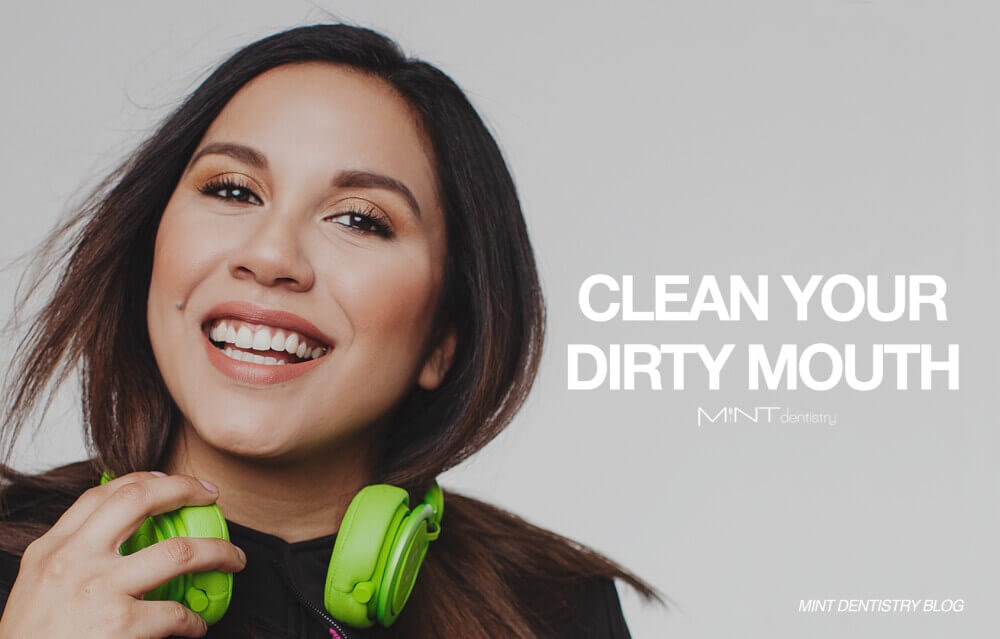 ORAL HEALTH ISSUES HAVE THE POTENTIAL TO IMPACT MORE THAN YOUR MOUTH

Every last part of the human body is connected, so issues that begin in one place can cause a far-reaching impact. In today's article, our team at MINT dentistry in Duncanville examines the connections between your oral health and your general health. A multitude of research studies are being conducted all over the world that are attempting to determine how oral health influences overall health and how general health can affect oral health. Poor oral health (especially periodontal disease) can increase your probability of ending up with cardiac disease, make it more complicated to control diabetes, and, in women who are expecting, harm the infant's health. All of these are key reasons to ensure you establish a suitable oral health regimen at home and make twice-yearly appointments with a dental professional in Duncanville, TX.
HOW CAN YOUR MOUTH INFLUENCE YOUR GENERAL HEALTH?
A person's mouth is the portal to the heart, stomach, and other vital organs. It's no surprise that an infection or inflammation in the oral cavity can swiftly advance to diverse locations of your body. These are some of the more serious conditions that could be influenced by oral health:
DIABETES
Men and women with diabetes need to pay close attention to their gum health to help regulate their insulin levels. Recurring or untreated gum disease can make it more difficult for the body to control blood sugar. In the event that you have trouble controlling your blood sugar, arrange a checkup with a dentist in Duncanville, TX to see if gum disease is part of the problem.
HEART PROBLEMS
Studies have found evidence that suggests that swelling in the mouth (almost always from periodontal disease) can elevate a person's likelihood of having a heart attack or cerebrovascular accident (stroke). Research is being done to investigate the theory that oral bacteria may induce inflammation in the veins.
PREGNANCY ISSUES
Fluctuating hormones during pregnancy can put a woman at higher risk for getting gum disease. Gingivitis during pregnancy causes red, swollen gums that bleed easily. Having progressive periodontal disease (periodontitis) while expecting has been associated with early delivery and underweight newborns. It follows that it's extremely important for pregnant women to brush and floss each day to avoid gum disease and other oral health issues.
DEMENTIA
Scientists are looking at the connection between good dental health and better cognitive function in seniors. For patients with Alzheimer's disease, scientists have discovered a likely connection to poor oral health. Alzheimer's disease and low cognitive ability usually spur more oral problems, most likely because the patient has difficulty sticking to their home oral care regimen.
IMPORTANT ORAL HYGIENE FACTORS
There are a lot of ways to strengthen or preserve your oral health and, as a result, your total health. These begin with a good oral hygiene system at home and scheduling appointments with your dental practitioner in Duncanville, TX bi-annually.
GET YEARLY COMPREHENSIVE ORAL ASSESSMENTS
During your annual oral health examination, your dental practitioner will use digital radiography and other equipment to check for problems. Early diagnosis of issues will help you prevent more serious problems later. Plus, concerns that are detected early can typically be taken care of with easier, noninvasive procedures.
THINK ABOUT PREVENTIVE TREATMENTS
To improve the health of your teeth and gums, speak to your oral hygienist about using preventive treatments to help in preventing dental issues. This might include tooth sealants, which will keep your back teeth from acquiring cavities, or fluoride mouth rinses to strengthen your enamel.
FLOSS YOUR TEETH AT LEAST ONCE PER DAY
Flossing is extremely important in preventing gum problems. You need to floss every day to remove the plaque and food particles from the spaces between your teeth. To ensure you are flossing properly, ask your dental practitioner or hygienist to teach you the best way to floss during your next appointment.
TALK TO YOUR DENTIST ABOUT YOUR MEDICAL HISTORY
When talking to your dentist, be frank about your medical history and any existing health conditions. Let him or her know if you have a family history of heart disease, diabetes, or gum disease. You may be asked to have oral health assessments more often than yearly.
ADDRESS ORAL HEALTH PROBLEMS RIGHT AWAY
In the event that your dentist identifies a problem, it's key to make an appointment ASAP to have it dealt with. If you develop any signs of an oral health issue, including persistent toothaches, red and swollen or bleeding gums, or problems chewing, you need to arrange an appointment.
BRUSH AT LEAST TWICE DAILY
No less than two times every day, you should be brushing your teeth for a minimum of two minutes with a toothpaste that contains fluoride. Check that you aren't scrubbing too roughly with the toothbrush, as this can erode your enamel and lead to a receding gum line.
TELL YOUR PHYSICIAN ABOUT YOUR DENTAL HEALTH
If your doctor is prescribing you medicine for diabetes or cardiac disease, he or she should be told about any oral health problems. Periodontal disease can have a significant effect on your total health.
HAVE PROFESSIONAL CLEANINGS TWO TIMES PER YEAR
In order to eliminate the plaque and tartar that will often collect on your teeth, you should go to your dentist in Duncanville, TX at least twice per year to receive a dental cleaning. At these cleanings, your dental practitioner will examine your gum pockets and check for other signs of gingivitis (the earliest stage of periodontal disease).
IMPROVE YOUR ORAL HEALTH TO ELEVATE YOUR GENERAL HEALTH
Start taking care of your oral health and strengthen your whole body. Scientists have evidence to suggest that inflammation and bacteria in your mouth might be damaging to your health, both now and in the future. Prioritizing your mouth is a critical part of your general wellness, so plan a checkup with a dental practitioner in Duncanville, TX to get an oral health evaluation and professional cleaning. If you're looking for a fantastic team of skilled dental practitioners who provide preventive care and restorative treatments, come by MINT dentistry in Duncanville. We would value the chance to help your whole family get radiant, healthy teeth at our office in Duncanville, TX.